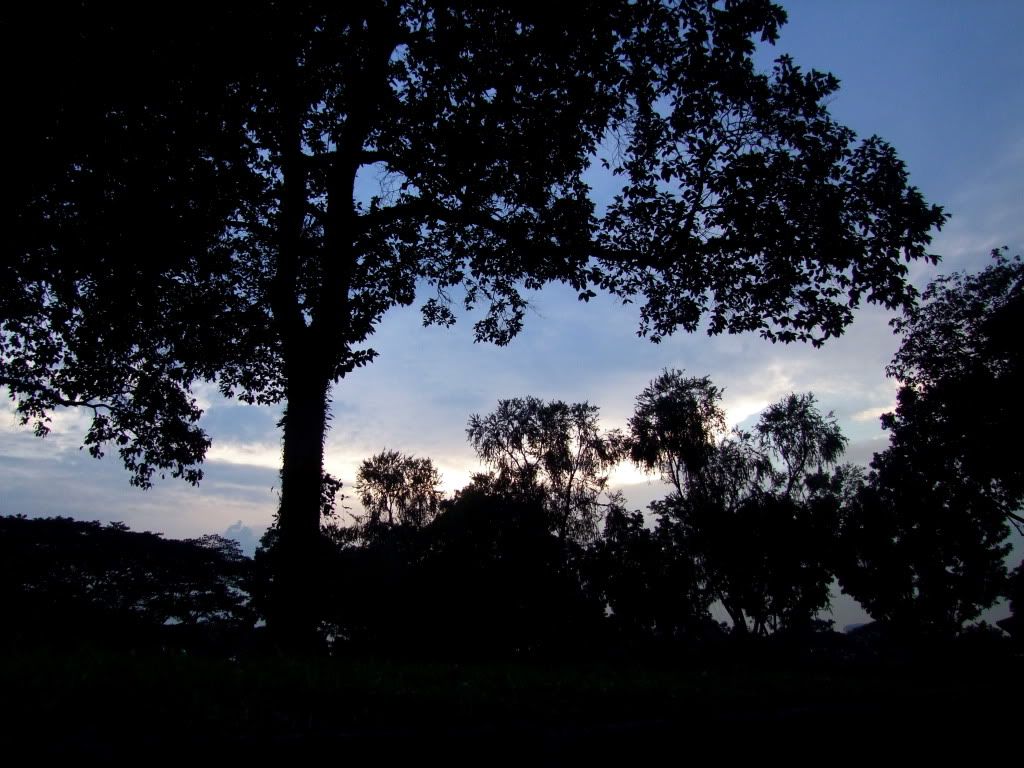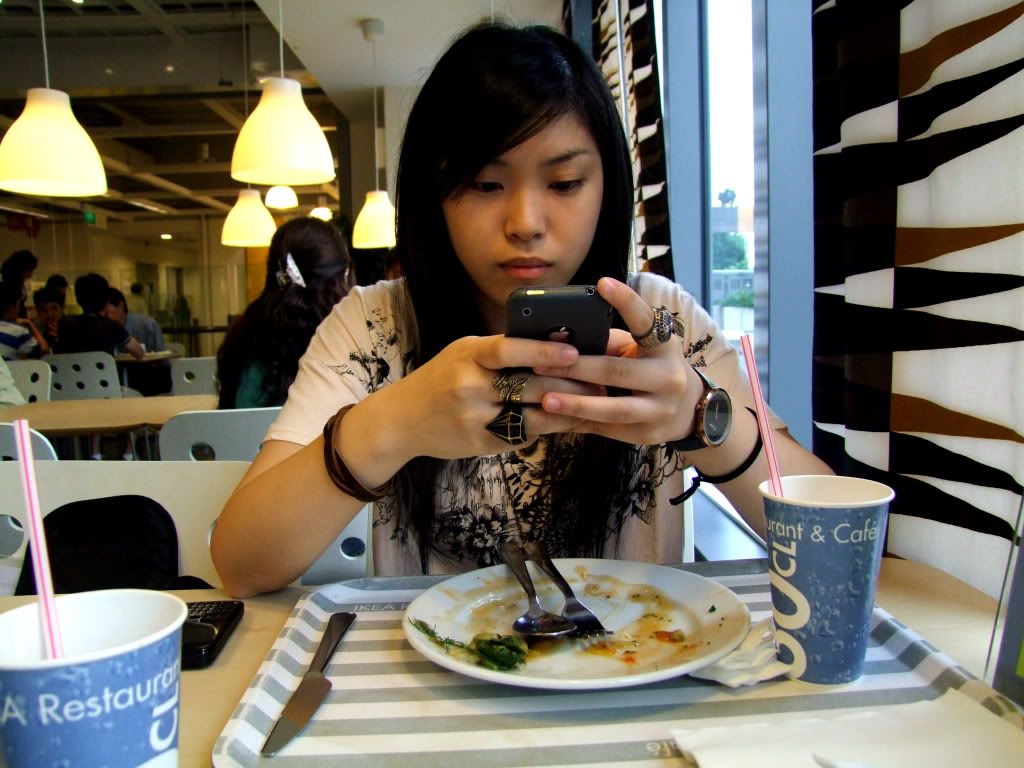 View from outside my house. Love the hue.
Having a picnic at the Botanic Gardens. Forgot to take a photo of the omelette I cooked..
While waiting for the bus home at a random bus stop at Queenstown.
Meatballs pasta and Salmon with potato at Ikea! I love Ikea food!
Me twitting on a friend's Iphone. See that green patch on my plate? Yes I didn't the veggie, not because I don't eat veggie but that veggie tastes weird.. But I do eat veggies ok! (Disclaimer)
Wearing my big red specs, reading a thick book given when I attended the Lasalle's fashion show by the final year students. Really like a few outfits designed by some of them. And I saw Yong En's final year art piece in the book too, super abstract & nice :>
I tried to accompany my dad to watch world cup but then it failed haha! I sat there for less than 10 mins and I decided to head back to my room. Soccer = 20 guys chasing after 1 ball. But I know soccer is superrrr fun to guys so I shall not say much. I have 4 countries I kinda support and they are: England, Brazil, Japan & Korea. Why? England cause idk, I just like England haha, Brazil cause they're really good. They won the world cup 5 times wow. Japan & Korea cause they're asians just like me -.- Not really supporting North Korea cause they're communist? Ok this is rather amusing of me blogging about soccer. Got slightly influenced by the crazy soccer fans living around me. One example: My dad. He'll inform us the matches that will be on at the different time everyday.
Can't wait to see my friends tmr! Didn't see Adalia since January. Omg I forgot how she looks like alr... hahaha joking!