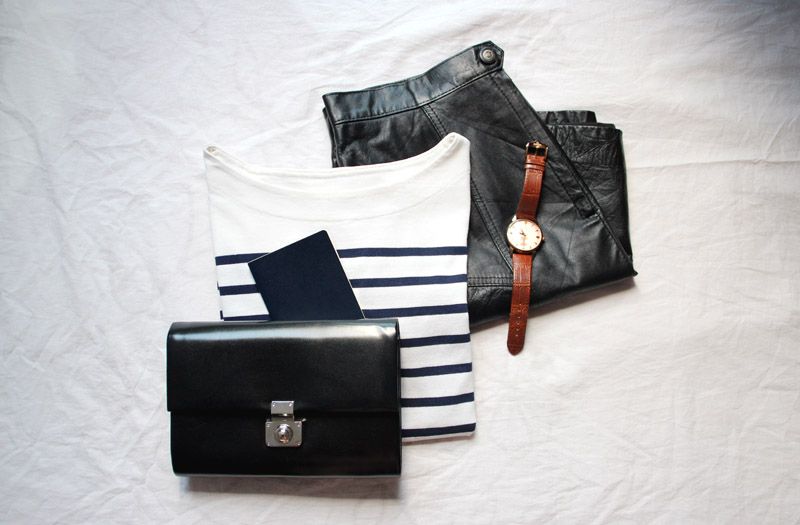 #1 Guideline for 365 days.
/ 12 pieces of apparels (excludes staples which are essentials & somehow gets worn out easily). Thankfully I live in a single season country, so I don't really need to invest in that many winter clothing.
/ 2 pairs of shoes, only if I need it
/ 1 bag only if I need it
/ 2-3 accessories. I'm not an accessories person, but if I do wear them, its kept as simple as possible.
#2 What I need now.
/ Bra and underwear
/ Sports bra and a new sports dry fit tshirt
/ Dark blue denim jeans
(the one I'm always wearing has gone out of fit after 3 years)
/ A pair of black heel for special events
(realised more of my friends are getting married each year)
/ Still considering if I need to get a new pair of running shoes to replace my current one
/ Simple navy dress instead of having everything black
#3 How I should go about doing it.
/ Visit stores only for what I need + forgo anything that looks nice on the rack which I don't need or already have something similar
/ Don't window shop or browse through online stores whenever I'm bored
(instead if I'm bored I should spend the time reading the Bible)
/ Keep a shopping list only and truly for what you need
/ Never buy on impulse just cause its cheap or it's on a mega discount
/ Don't go for brands, unless it's bags or shoes that are really worth investing for long term use
#4 What I should do to clear my wardrobe.
/ Sell them
(which I've been trying to – so support me

here

! Sometimes at fleas but sales are always bad unfortunately)
/ I'm packing several items to giveaway to the Salvation Army which I think are not suitable to sell
#5 Things to work on.
/ Improve on DIY skills for apparels, so perhaps I can make them instead of buying
(money saver and fun!)
/ A better finance planning with disciplined control
(really need to set aside daily expenses, school fundings and savings for the future)
One of my 2014 resolutions is to reduce my wardrobe – something I've set my heart on since
this post
I wrote last year. To be accountable to myself, I decided to blog about it so we shall see by end of the year when I reflect about this. I want to be satisfied with what I have and not seek to have more all the time. Many times, we really don't need that much. Less is always more.